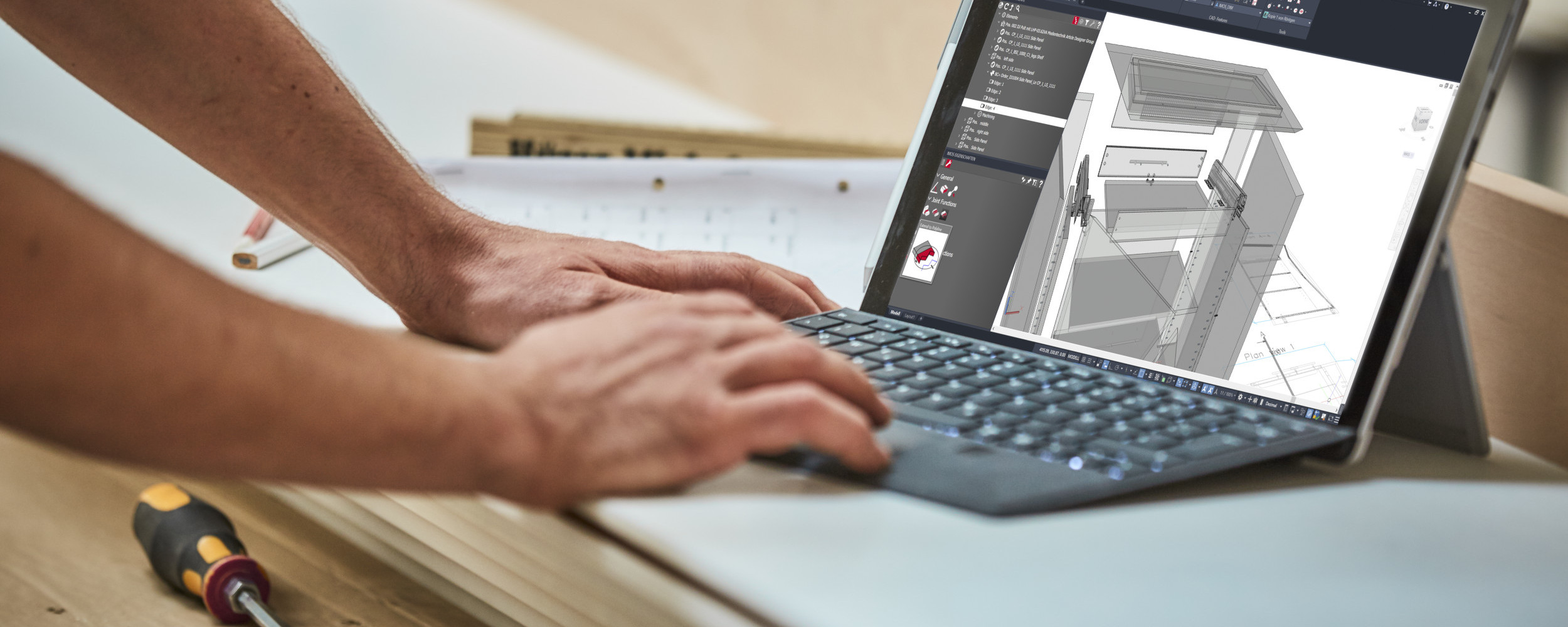 Digital product data for your construction
Direct and easy out of the cloud
The product data supplied by manufacturers can be used by designers in online catalogues, configurators and CAD/CAM solutions. All data and products relevant for furniture and interior design are mapped in iFurn - from fittings, surfaces and adhesives to panel materials.
Quickly realize all requirements
Even extraordinary design specifications can be implemented quickly and comfortably thanks to iFurn's digital product data:
iFurn finds the right fittings for the construction, including accessories and in 3D.
The data is simply downloaded and inserted into the design.
The digital furniture parts are supplemented with the fitting's assembly information, so that the required grooves and drillings can be created.
The hardware list can then be placed directly as an order with the supplier.
Work more efficiently - from design to production
Find fittings quickly:
The interface iFurn Catalog offers you a comfortable search for a fitting with numerous filter functions. You place the fitting in the shopping cart, select the desired 3D format and start the conversion process.

Realistic representations bring your design to life:


Furniture only becomes realistic when you select a decor. Fronts change significantly when different handles are combined. Built-in lights or accessory elements change the furniture completely in its appearance and function. iFurn can display materials and textures almost realistically.

Direct and precise:


You receive correct data for the entire supply and production chain up to the point of sale.

Data always available and up-to-date:


Thanks to the cloud, product data is always available to you. As soon as updates are available, the data will be refreshed. Always the latest product data including edits, logics and functions available

Change as you like - but certainly!


Constructions are often changed. Thanks to the parametric data, even design changes or dimensional changes are no problem. As soon as the new data is entered, iFurn identifies all dimensions of the planned articles, updates drilling patterns, generates the appropriate parts list and creates the corresponding CNC data.
Move furniture and animate fittings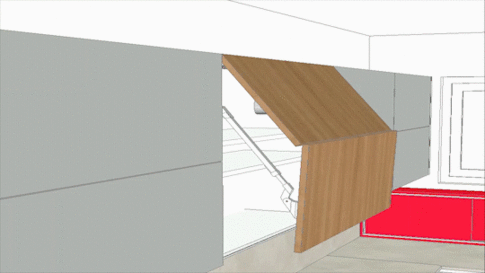 In the design and planning programs of imos iX 2019, fittings can also be presented in animated form: The data model for furniture fittings contains the kinematic information. This means that all the furniture components that are structurally connected, such as doors, flaps, drawers etc., can be opened and closed at the click of a mouse.
This way, the viewer is shown both the interior of the furniture and the kinematics of the components in a realistic animated form.