The interface between supplier and designer
iFurn cloud service for digital product data
iFurn is a cloud service for suppliers and designers, which is specially tailored to the needs of the furniture industry. Suppliers make their digital product data available in iFurn and designers can download it from iFurn. iFurn data is used in many areas - from sales and design to production and beyond in product and furniture configurators.
Providing digital product data has never been so easy!
iFurn digitally prepares the original product data from suppliers and makes it available in the iFurn Cloud.
Designers then use a catalog interface to access this supplied product data and download it directly into their design via the iFurn cloud - in any format they choose.
Thanks to its flexible format output, iFurn is also an attractive solution for software manufacturers who want to supplement their CAD software with product data output.
iFurn Composer
Watch the highlights of the Composer right now!
The digital iFurn product data are diverse.
Find out with one click what is behind it: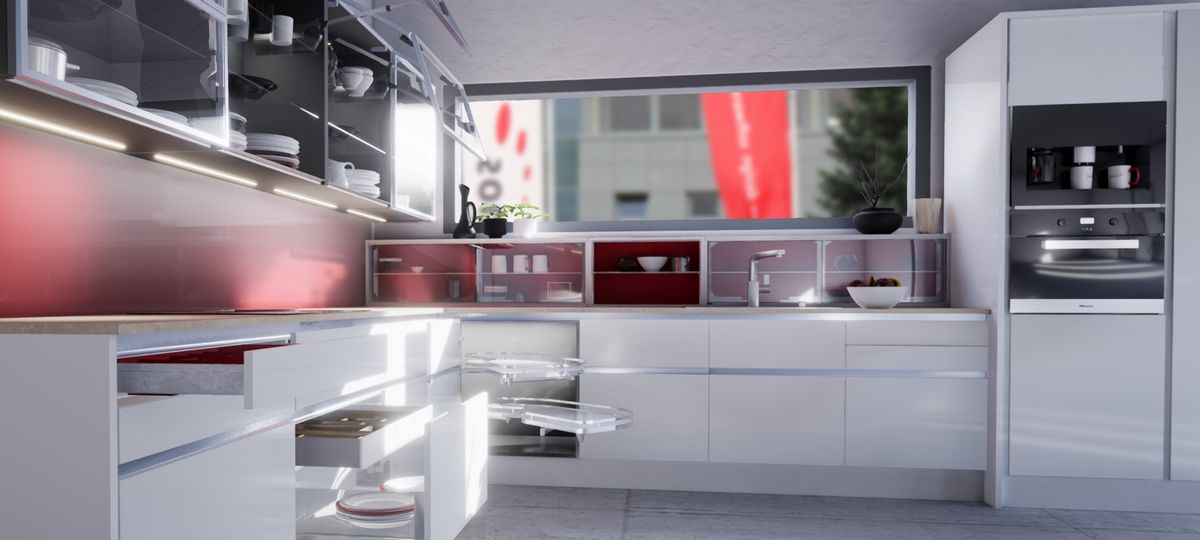 Suppliers offer the best access to their product data via the iFurn cloud. Thanks to the digitalized data, they can
provide a broad data portfolio for designers in digital form.
reach designers directly.
make new products available on the market much faster.
offer designers a special service to optimize their processes.
support the digital workflow of furniture productions.
make product adaptations very easy.
Designers work efficiently with the digital product data from the iFurn cloud and implement even unusual customer requests effortlessly, because
they quickly and easily get exactly the product data they need for their design.
they integrate all design data including visualization and processing information directly into their design.
they use the data consistently from sales to production.
updates of master data can be imported quickly and easily.
they expand their own data storage and save costs.