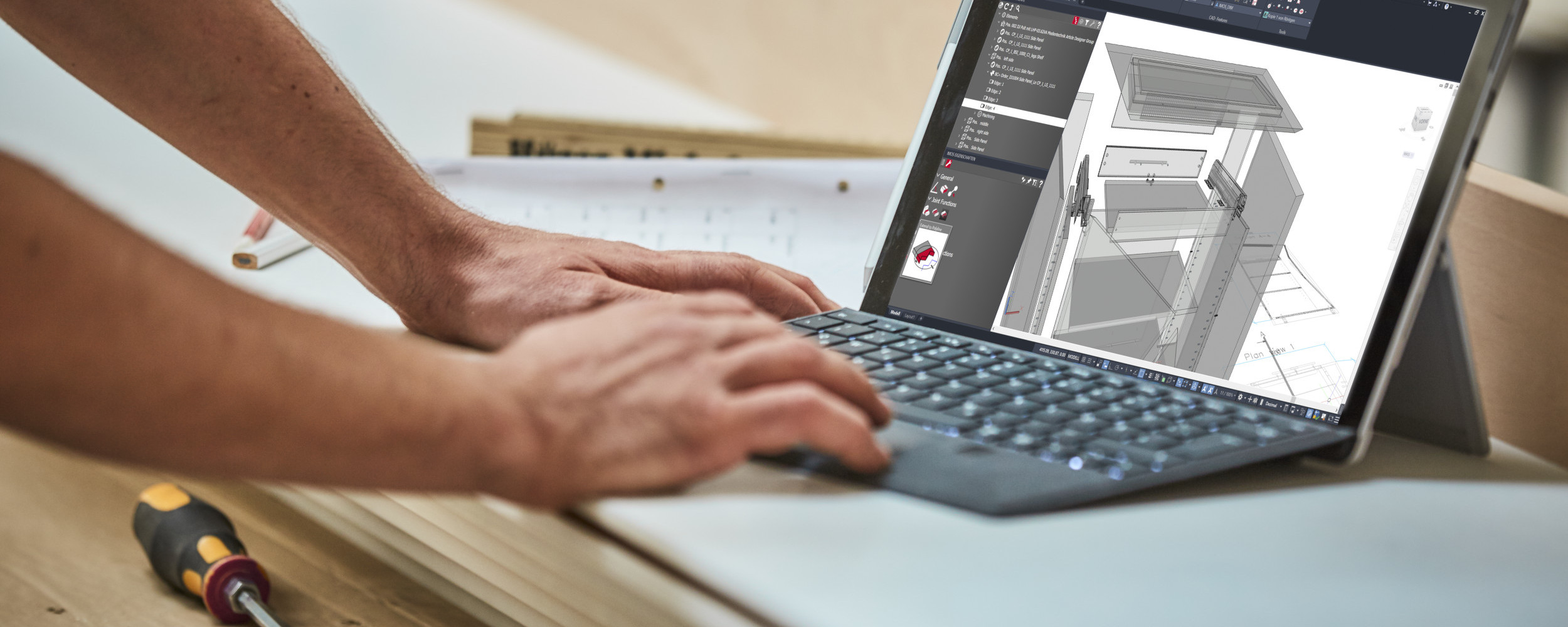 Efficient and safe designing with digital iFurn fitting data
Every designer knows it - the right fitting is part of the design! Often there are different ways to implement a design. And that means: searching in the catalogs of the suppliers, validating and checking which is the right fitting. After the selection, all details have to be entered manually in CAD. This is not only annoying, but also a possible source of mistakes.
iFurn provides the solution: with digital fitting data.
iFurn's goal is for designers to quickly find the right fitting and use it in a technically correct way.
iFurn offers the appropriate fittings for a design, including accessories, in 3D - and above all digitally, i.e. directly ready for use in CAD.
The data is simply downloaded from the iFurn Cloud and inserted into the design. The digital furniture parts are supplemented with the fitting's assembly information so that the required grooves and drill holes can be generated.
In the future, the fittings list can then be placed directly as an order with the supplier or retailer.
Find the right fitting quickly.
Designers work efficiently with iFurn's digital product data and implement even unusual customer requests effortlessly, because
you quickly and easily access exactly the product data you need for your design.
you integrate all design data, including visualization and machining information, directly into your design.
you use the data continuously from sales to production.
Updates of master data can be imported quickly and easily.
you expand your own data storage in a cost-saving way.
Even unusual design specifications can be implemented quickly and conveniently thanks to iFurn's digital product data.
For more efficiency, safety & quality in construction:
Offer entire supplier catalogs or individual fittings
Intelligent fitting selection and configuration with iFurn Composer
All design data can be integrated directly into CAD, including visualization and machining information
Output of technically correct data for design and production
New type of quality assurance
Uniform and qualified data throughout from sales to production/assembly
New! iFurn services are available in the tapio Shop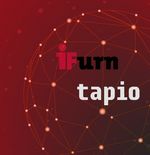 tapio is a provider of digital solutions and tools for carpenters, furniture manufacturers, and panel processors. From now on, iFurn is also part of tapio's offer! And this is how you use the iFurn services via tapio:
As a tapio user, log in to my tapio or alternatively go to the tapio Shop. In the product overview, select iFurn and book your desired contract period – that's it!