ambigence
The synergy ambigence & iFurn: design goes digital
ambigence creates new innovative products from ideas and thinks furniture design in a new way: Clear shapes and transparent materials combined with invisible technology. The focus is on aesthetics combined with great design freedom through the integration of fittings. This revolutionary approach in the new development of furniture in combination with the special desire for invisible fittings challenges all areas involved in the process to think in a new way compared to classic developments. And that's why iFurn and ambigence and their network are launching their partnership: new approaches can be implemented more easily through the support and use of digital data.
The iFurn cloud service stands for easy use of supplier data like no other data service provider. And this is exactly where ambigence's new design approaches and iFurn's service meet: ambigence turns ideas into new products, iFurn turns them into digital data.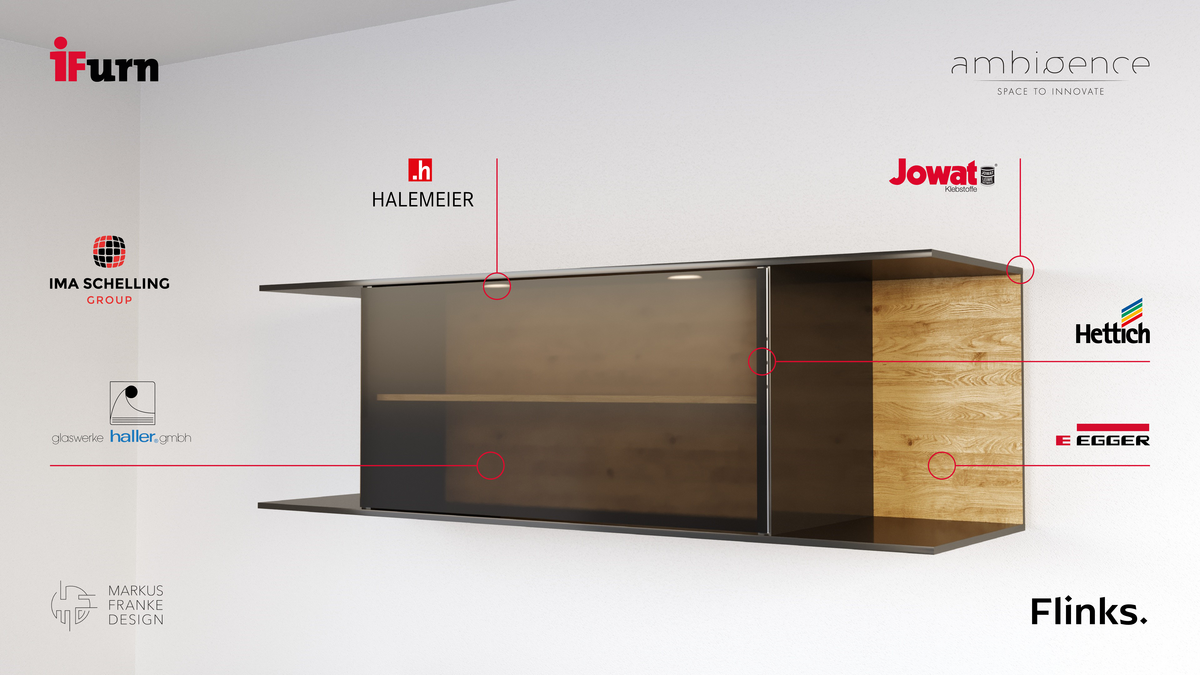 The fittings to be installed in furniture units are often complex. In the iFurn Cloud, they are created as CAD-capable data and can then be used relatively easily and playfully tried out. Development, design and construction can use the same digital iFurn data - the furniture manufacturer saves costly time units and creates efficiency in data processing in his production.
ViZard by ambigence as a digital iFurn data set
ambigence, despite its approach to revolutionize the furniture, can offer its prospects a safe and qualified implementation from the beginning. Through the support of iFurn with the digital data facility, even complex new developments are easily implemented.