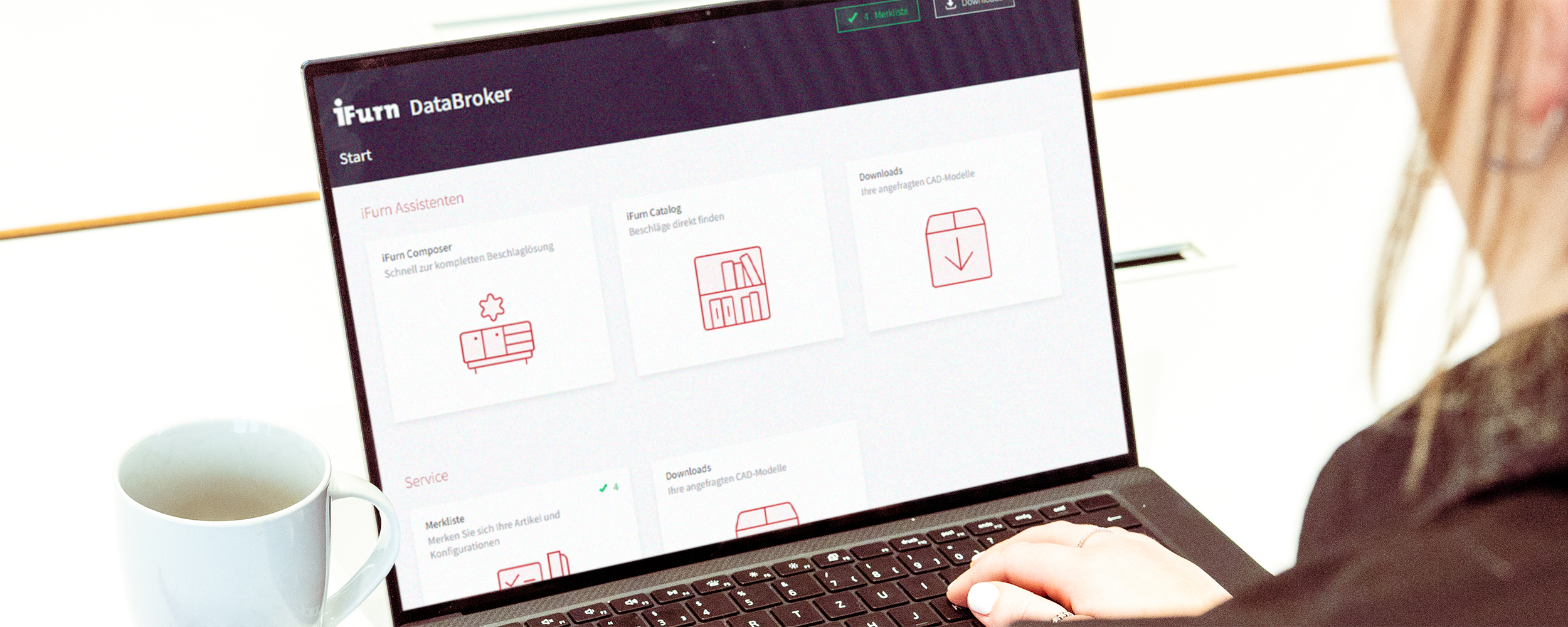 Directly to the fitting online
Suppliers make their digital product data available in iFurn and designers can download it from iFurn.
The online platform iFurn DataBroker is the center of the iFurn cloud service and offers designers access to digital article data in various forms: in complete supplier catalogs, as individual fittings or individually configured fitting sets.
The product data is prepared by iFurn in a comprehensible way and presented in an appealing way on the online platform, also in several languages.
Images and videos show the design and function of the fittings, while complex product relationships are mapped via features, accessories and product dependencies.
The digital fittings can be conveniently filtered, sorted and listed in iFurn DataBroker. Designers use the watch list to save or download the fittings directly.
Designers use the iFurn tools on the online platform
iFurn Composer for configuration and download of individual fitting sets
iFurn Catalog for selection and download of entire supplier (manufacturer) catalogs or individual fitting data